Day 1 :
Keynote Forum
University Medical Center Schleswig-Holstein
Germany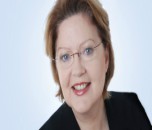 Biography:
Regina Folster-Holst has completed her PhD in 1984 from Christian Albrechts University, Germany. After a Medical Assistant time in a children's clinic for cystic fibrosis and allergy at Amrum, Germany in November 1985, she began her specialist training for Dermatologists at the Department of Dermatology, Kiel, Germany. In 1992, she was recognized as a Specialist in Dermatology and Allergology. Since 1992, she has been working as a Senior Physician at the University Medical Center Schleswig-Holstein, Department of Dermatology in Kiel, Germany. Her clinical activity and research priority is primarily in the area of Atopic Dermatitis, Pediatric Dermatology and Parasitosis. She has published more than 160 papers in reputed journals. Since May 2016, she is the President of the European Society for Pediatric Dermatology (ESPD).
Abstract:
An intact epidermal barrier is essential. On the one hand it ensures hydration of the skin and on the other it prevents penetration of harmful substances from the environment like allergens, infectious agents and pollutants. There are many skin diseases showing defects of the skin barrier, which is localized in the stratum corneum and consists of protein-rich cells and a lipid-enriched intercellular space. Prime examples are atopic dermatitis and ichthyoses. Atopic dermatitis is the result of complex interactions of genetic and environmental factors, which influence the epidermal structure and function, as well as the immune system. Ichthyoses are genodermatoses characterized by scaling and in many cases also by erythroderma. We focus the epidermal barrier in atopic dermatitis, ichthyosis vulgaris and Netherton syndrome. The latter is a rare autosomal recessive disorder of cornification, characterized by the triad of ichthyosis, hair shaft anomalies and atopy. The syndrome is present at birth or soon after with generalized exfoliative erythroderma, with or without an atopic diathesis. The quality of the skin barrier can be assessed by using a new semi-quantitative method to measure intercellular lipid lamellae (lipbarvisR). We used this non-invasive skin sampling technique also to evaluate the influence of emollients and also the topical application of drugs like corticosteroid and calcineurin inhibitors. In addition, we investigate the shape of the corneocytes in the upper SC and we found that the undulation of the corneocyte membranes differs between the investigated skin types. Highly undulated corneocyte membranes were visible in Netherton syndrome, little less undulation of the corneocytes in skin samples with ichthyosis vulgaris, and a lesser extent undulation as in skin samples of AD.
Keynote Forum
Global Skin Solutions, LLC
USA

Biography:
Pamela R Springer is an author, contributor to industry publications and a book reviewer for Milady's publishing, with over 20 years of experience working with multi-ethnic skin. She has been a Subject Matter Expert for the National Council of State Boards of Cosmetology, Inc. (NIC) and was the first Aesthetician on the Arizona Board of Cosmetology. Since the 90s, she has conducted hands-on training workshops in cities throughout the United States.
Abstract:
The goal of this activity is for health care and wellness providers to develop a greater understanding of the importance of lessening the risk factor when developing skin treatment plans or consulting with individuals regarding basic or advanced skin care treatments. The heart of the presentation is the development of a personal skin profile based on observation and quantitative methods. A consultation is the key to a truly comprehensive skin assessment in this way supports not only skin health but the early identification of potential skin cancer risks.
Keynote Forum
Derma&Co
Canada

Biography:
Manon Pilon is a Medical Spa consultant, international speaker, researcher, medical aesthetician, R&D director for Nelly De Vuyst and Derme&co, author of the book entitled: "Anti-Aging The Cure: Based on your Body Type". Manon Pilon has conducted seminars throughout the world, educating medical specialists, estheticians, dermatologists, nurses, as well as plastic surgeons and several other medical professionals. Famous radio and television host in health, predictive and medecine. Award winner in several categories of Business organizations namely "Woman of the Year" twice in Quebec by the Quebec Business woman association. She acquired in 2014 the Canadian Business woman award from the largest francophone business woman's network.
Abstract:
Hyper-Pigmentation (Melasma) an advanced understanding of the causes of hyper pigmentation and what you can do to make a difference, without the side effects of Hydroquinone and A.H.A's. A breakthrough in natural ingredients: the U.C.E. Complex. How you can lighten and brighten skin without damage.
Clinical and Medical Dermatology