Day 1 :
Keynote Forum
University of Melbourne and the Epworth Hospital
Time : 10:00-10:40

Biography:
Professor Rodney Sinclair is Professor of Dermatology at the University of Melbourne and Director of SInclair Dermatology. He is Past-President of the Australasian Society for Dermatology Research, the Australasian Hair and Wool Research Society and the Skin and Cancer Foundation of Victoria.
Prof Sinclair is the co-author of the section on Dermatology in the Oxford Textbook of Medicine, the Hair Chapters in Rook and Bologna and lead author of Therapeutic Guidelines- Dermatology. He has written 13 textbooks of dermatology, and has over 400 research publications.
Sinclair Dermatology conduct clinical research in psoriasis, hair loss, urticaria, atopic dermatitis, hidradenitis suppurativa, and skin cancer prevention and treatment as well as laboratory research into stem cell biology, regenerative medicine and gene discovery.
Abstract:
All men and women experience some degree of hair loss with advancing age. When severe or premature it can cause significant distress.
The diagnosis of androgenetic alopecia can usually be made clinically by visual inspection of the frontal scalp and examination of follicular units with dermoscopy. In some women further investigations may be required to identify contributing factors, comorbidities such as polycystic ovary syndrome, diabetes, hypertension and hyperlipidaemia and exclude other potential differential diagnoses such as chronic telogen effluvium and frontal fibrosing alopecia.
Computer generated 3-D reconstructions of the arrector pili muscle have delivered a new model for scalp hair growth that explains how men and women with androgenetic alopecia can lose up to 50% of their scalp hair volume without visible balding; why women develop diffuse hair loss rather than complete baldness and why hair follicle miniaturization is fully reversible in alopecia areata but only partially reversible in androgenetic alopecia.
Gene associations studies have identified candidate genes and epigenetic silencing of the androgen receptor gene on the occipital scalp explain the inheritance and pattern of androgenetic alopecia.
Combination therapy of oral antiandrogen and oral minoxidil with topical stemoxydine reduce hair shedding, arrest natural progression and stimulate partial hair regrowth.
Cosmetic camouflage, scalp micropigmentation and hair transplantation complement medical therapy.
Keynote Forum
Reconstructive Surgery and Anti-aging Center, Japan
Time : 11:00 to 11:40 AM

Biography:
Yohei Tanaka is one of the leading Plastic Surgeons in Japan. He directs his clinic, Society for Near-infrared Rays Research and International Photobiological Society. He conducts many researches as a Visiting Professor of Niigata University of Pharmacy and Applied Life Sciences and Lecturer of Tokyo Women's Medical University. He has published over 20 peer-reviewed papers in English and has edited 2 international open access books regarding near-infrared. His goal is to discover the most effective near-infrared wavelengths for rejuvenation and anti-cancer therapy and to further study solar near-infrared and how best we can protect ourselves against its photoaging.
Abstract:
Radiation oncology is a medical specialty that involves treating various types of cancers with radiation. The radiation therapy used in treatment obtains radioactive energy from X-rays, protons or other types of energy. Near-infrared is electromagnetic radiation with wavelengths longer than those of visible light. As actively proliferating cells show increased sensitivity to near-infrared, near-infrared has been extensively investigated for its applications in cancer detection and imaging. I have elucidated that water-filtered broad-spectrum near-infrared has various biological effects including stimulation of collagen production, long-lasting vasodilation, relaxation of dystonic and hypertrophic muscles and anti-cancer effects through our histological and clinical investigation. Water-filtered broad-spectrum near-infrared can significantly suppress proliferation of various types of cancer cell lines and significantly inhibit the growth of transplanted cancer cells. In our previous studies anticancer therapy using water-filtered broad-spectrum near-infrared treatments was equally or more effective than chemotherapy and marked evidence of in vivo tumor apoptosis was observed in near-infrared-treated tumors. We have reported that water-filtered broad-spectrum near-infrared induces drastic non-thermal DNA damage of mitotic cancer cells without damaging non-mitotic normal cells. Furthermore, near-infrared can be easily administered, regulated and precisely delivered only to the targeted areas, which enables the induction of anti-cancer effects with a minimum level of discomfort and side effects. Therefore, I believe that water-filtered broad-spectrum near-infrared treatment may be beneficial for treating cancer. I would like to introduce the various biological effects of water-filtered broad-spectrum near-infrared and a potential application for treating various types of cancers.
Keynote Forum
University of Western Australia, Australia
Time : 11:40-12:20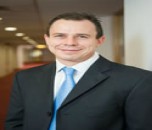 Biography:
Patrik J Tosenovsky provides services for all vascular patients, sub-specializing in chronic venous disease, diabetic foot and vascular access. He performs sub-specialty procedures including; deep vein reconstructions through keyhole surgery for patients with severe post-thrombotic syndrome, surgical management of extensive DVT, laser and sclerotherapy for varicose veins, micro-vascular procedures, including free tissue transfer for non-healing ulcers. He was trained in Europe as a Vascular and Transplant Surgeon and has practiced as a Consultant since 2000. He has completed his PhD in Diabetic Foot and his FRACS in Sydney, Australia. He has always been active in research and teaching at both undergraduate and postgraduate levels. He is currently participating in an early stage clinical study in Western Australia that will look at innovative diagnostic tools for arteriovenous fistulas for patients on haemodialysis.
Abstract:
The aim of this study was to analyze how safe and reliable is iliac vein stenting in patients with non-thrombotic iliac/femoral vein lesions. Prospectively maintained database of 50 consecutive patients was analyzed. Total 53 iliac veins were stented for non-thrombotic lesions (compression of iliac vein) during 2011-2016. Patients suffered from variety of symptoms including intractable swelling (C3), healed ulcers/lipodermatosclerosis (C4), active venous ulcer (C5), venous claudications or a combination of symptoms. Patients' median age was 72 years (range 22-90); male to female ration 21:29 and median follow up was 8.2 months (range 1 to 36 months). Perioperative mortality was 0%, surgical complication rate in 30 days was 2% (1 stent thrombosed; primary stent patency rate was 96%), 2 patients developed a non-surgical complication during first 30 days. 68% of patients with active leg venous ulcer (C6) healed within 12 weeks post intervention. Non-thrombotic iliac vein lesion stenting is safe and reliable and it might be suitable for selected group of patients with advanced skin changes due to venous hypertension.