Day 1 :
Keynote Forum
Professor Edith Cowan University Australia
Time : 09:40 to 10:10

Biography:
Prof Ziman is Associate Dean of Research and Chair of the HREC at Edith Cowan University. Her research focuses on blood based biomarkers for melanoma. Her team have been awarded > $7 million in funding from the National Health and Medical Research Foundation as well as international funding agencies and pharmaceutical companies and collaborates closely with world leading clinicians and researchers. In 2016 she received the Vice Chancellor's Award for Research. Prof Ziman has been a member of the Parliamentary Committee on skin cancer, and is a member of grant review panels for national federal agencies, Cancer Councils and international review panels. She has published over 100 papers and has over 2000 citations
Abstract:
Current methods of melanoma diagnosis and prognosis are at times problematic and limited to observation of tumour tissue by histology or imaging. The analysis of blood based, tumour specific products including autoantibodies, circulating tumour DNA (ctDNA) and circulating tumour cells (CTCs), now provides early rapid, accurate and quantitative measurements of tumour presence and /or burden. In our studies, we utilised protein arrays, mutation-specific droplet digital PCR and microfluidic devices to measure autoantibodies, mutant tumour DNA (ctDNA) and circulating tumour cells (CTCs), respectively, in patients with very early to advanced stage metastatic melanoma. Autoantibodies were detected in very early stage patients (n=150) at significantly higher concentrations than those in healthy controls (n=150). A diagnostic combination of 10 autoantibodies has been identified that can be utilised as an accompaniment to current clinical measures.
For metastatic melanoma we utilised ctDNA and CTCs to detect and monitor tumour burden during treatment of patients with targeted therapies (n=47) and/or immunotherapies (n=48). CTCs and/or ctDNA were detected in 70% to 80% of samples prior to treatment. Levels of ctDNA and CTCs decreased in response to therapies, prior to, or concurrently with radiographic response. Moreover, patients with no, or low, levels of ctDNA and CTCs at baseline had significantly longer PFS. In addition, CTC subtypes, including those positive for PDL1, predicted response. In conclusion, our studies demonstrate the utility of blood based liquid biopsies to assist with diagnosis, prognosis and monitoring of melanoma patients.
Recent Publications
1. E Gray, A Reid, S Bowyer, L Calapre, K Siew, R Pearce, L Cowell, M H Frank, M Millward, M Ziman (2015) Circulating melanoma cell subpopulations: Their heterogeneity and differential responses to treatment. J. Invest. Dermatol 135(8):2040-2048.
2. E Gray, H Rizos, A Reid, S Boyd, M Pereira, J Lo, V Tembe, J Freeman, J Lee, R Scolyer, K Siew, C Lomma, A Cooper, M Khattak, T Meniawy, G Long, M Carlino, M Millward, M Ziman (2015) Circulating tumor DNA to monitor treatment response and detect acquired resistance in patients with metastatic melanoma, Oncotarget 6(39):42008-18.
3. D Klinac, E Gray, J Freeman, A Reid, S Bowyer, M Millward, M Ziman (2014) Monitoring changes in circulating tumor cells as a prognostic indicator of overall survival and treatment response in patients with metastatic melanoma. BMC Cancer 14:423.
4. A Reid, M Millward, R Pearce, M Lee, M H Frank, P Heenan, A Ireland, L Monshizadeh, T Rai, S Medic, M Ziman (2013) Markers of circulating tumor cells in the peripheral blood of melanoma patients correlates with disease recurrence and progression. BJD 168: 85-92.
5. J Freeman, E Gray, M Millward, R Pearce, M Ziman (2012). Evaluation of a multi-marker immunomagnetic enrichment assay for the quantification of circulating melanoma cells. J. Transl. Med. 10: 192.
Keynote Forum
Vascular and cosmetic surgeon, Germany
Time : 10:55 AM to 11:25 AM

Biography:
Thomas Haffner is a Board Certified Reconstructive, Vascular and Cosmetic Surgeon in Germany. He was trained in the Reconstructive-Plastic Surgery and Senology Section at the Semmelweis University, Budapest. He is specialized in Vascular Surgery and has worked as Department Leader in German clinics. He was a Resident Assistant under Professor Rettinger in Ulm. In 2000, he established his private clinic for vascular-reconstructive and aesthetic surgery in Cologne, Germany. His primary focus is the breast and facial surgery using minimal invasive and endoscopic methods. He invented the innovative vertical scar free reconstructive 3D mastopexy.
Abstract:
Background: For correction of the lateral facial portions, jaws and neck the "old" cervicofacial facelift is very suitable. But our attractiveness depends also on the central facial triangle, which is based on cheek bones, orbita and eyes, nose, lips and chin. The midface is an important part of this central facial triangle. Depletion and ptosis are early signs of aging with weakening of the soft tissue´s strength.
Aim: To compare to conservative and endoscopic operative ways of centro-facial rejuvenation and to evaluate a combined method of centro-facial rejuvenation without any facial scar. The new methods consist of a new endoscopic, scar free facelift and from an additive midface volume reconstruction.
Methods: By the first signs of centro-facial depletion, the author uses volume augmentation by long-lasting hyaluronic acid, Ca-hydroxyapatit or fat. To compensate sagging tissues a combination of suspensions-loops with thread lifts are very popular. Temporal endoscopic or sub-orbicular midface lift works very effective against centro-facial aging.
Findings: Most of the centro facial, sub-orbicular and cheek augmentations was made using long term hyaluronic acid volume augmentation. It is a quick and practical outpatient treatment, which is suitable for large quantities of patients. Radiesse and Radiesse liquid lifting works even longer. Radiesse has the ability even of nose correction because of its high viscosity. PRP-mixed hyaluronic acid or Radiesse seems working very good as well, however should be repeated in a shorter following period. Volume restoration with fat grafting, micro-fat, nano-fat has the advantages and privilege for full face application and sculpture, for that large volume of fat between 50-80 ml per face was applied.
Results: Depletions can be well managed by volume augmentation. But authors found much better results with facial plastic surgery plus volume restoration as volume restoration only. Scar-less facial plastic surgery such as the author´s Temporal Endoscopic Facelift opens new perspectives and indications for reconstruction of the aging face and works especially in the central facial portion.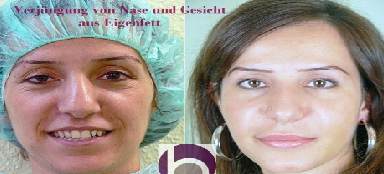 Recent Publications
1. Haffner T (2016) The temporal endoscopic midface lift-centrofacial rejuvenation without facial scars. Plast. Aesthet. Res. 3: 339-46.
Keynote Forum
Founding Member and Vice president of the Italian Society of Phlebolymphology. University of Siena Sassari and Udine (1990-2010)
Time : 10:10 AM to 10:50 AM

Biography:
Leonardo Corcos has a Degree in Medicine in 1970. Specialyzed in General, Emergency and Vascular Surgery from 1976 to 1993. Founding Member and Vice president of the Italian Society of Phlebolymphology. Professor in the University of Siena, Sassari and Udine Italy (1990-2010)."Member of the Italian Society of Phlebolymphology from 1986. Scientific research in Phlebology from 1977 with 385 scientific publications mainly on Phlebology, Vascular Surgery and Diagnostics, of which 184 published in scientific journals, text books and congress proceedings, and 201 abstracts
Abstract:
Primary and secondary skin telangectasia (ST) are mainly a cosmetic problem, they can be extended to the whole body but he majority of them develop in the lower limbs. They are one of the most difficult challenges in vascular and cosmetic Medecine owing to a high number of early and late recurrences post-treatment and progressive trend. The aim of the study was to identify and treat the main anatomical and functional causes. Patients were systematically subjected to duplex venous ultrasound examination. Chronic venous insufficiency and reticular varicose veins were investigated. In 467/529 cases (88.2%) recurrent telangiectasia of various anatomical types were found. The main causes as chronic venous insufficiency and/or reticular varicose veins were preventively treated. The majority of ST were treated by liquid sclerotherapy and a small number of red ST were treated by 808 nm diode surface or endovascular laser. The treatment was guided both by transillumination and polarized light. Immediate elastic compression with refrigerant padding was applied. Only 271 (51.29%) patients were controlled from 1 to 10 years (mean follow-up 6 years, 8 months) and retrospectively studied from 2002 up to 2012. ST were combined with truncular varicose veins in 22 cases (4.1%). Persistence of reticular varicose veins in the 92.2% of the cases, atypical perforators in the 13.6%, were the main anatomical causes of recurrence. Inadequate or uncomplete treatment limited to peripheral ST was observed in the majority. Stable results in 23/271 cases (8.4%), a progressive trend and essential recurreces in 45/271 (16.9%), worsening in 4/271 cases (1.4%) were observed. Improvement of the clinical and cosmetic outcome can be obtained by etiological treatment with the use of new tecnology of light sources and refrigerant elastic compression.
Recent Publications
1. Corcos L, Longo L. Classification and treatment of telangiectases of the lower limbs. Laser. The Official Journal of the European Medical Laser Association. 1988; 1,3:22-28.