Day 2 :
Keynote Forum
Daystar Skin and Cancer Center
USA

Biography:
Neil Sandhu, MD, is a Board-Certified Dermatologist (ABD) and is the medical director for Daystar Skin and Cancer Center. Dr. Sandhu served as Chief Resident at UMDNJ-New Jersey Medical School. His training puts him at the cutting-edge in cosmetic dermatology and skin cancer surgery. Dr. Sandhu is also trained in cosmetic procedures including BOTOX and filler injections, chemical peels, and photorejuvenation. Dr. Sandhu attended the University of Wisconsin, where he graduated Summa Cum Laude before going on to attend the University of Wisconsin School of Medicine & Public Health, where he again graduated at the top of his class. Dr. Sandhu has authored multiple scientific articles, including one focusing on the use of laser procedures in dermatology. He is a member of the American Society for Dermatologic Surgery and the American Society of Mohs Surgery.
Abstract:
Nonmelanoma skin cancer (NMSC) are the most common type of cancer amongst the Caucasian population. Basal cell carcinoma and squamous cell carcinoma are the two types of non-melanoma skin cancers. These skin cancers require treatment with Mohs Surgery, excision, superficial radiotherapy, cryosurgery, Electrodessication and curettage, Blu-U light treatment Imiquimod, or 5-Flurouracil. Mohs surgery is the most effective treatment for all types of BCC and SCC greater than 2cm in diameter. Mohs surgery cure rate is 97% for SCC and 99% for BCC. Standard excisions are performed on BCC and SCC less than 2 cm in diameter. The cure rate for a standard excision is 98% for BCC and 95% for SCC. Electrodissection and cautery is performed by using a sharp ring curette instrument to remove the epidermis and dermis that contains cancer cells. Then you use electrocautery to char the base of the wound. This is best used to treat low risk NMSC. Superficial radiotherapy is a noninvasive low energy radiotherapy that penetrates only a short distance below the surface of the skin. This is best for people who are not candidates for surgery. Cryotherapy involves using a device that sprays liquid nitrogen to freeze and then thaw the areas of concern causing a local cellular destruction. This is used for superficial BCC and in situ SCC. Imiquimoid and topical 5-Fluorouracil (5FU) are best used for superficial BCC but not for SCC. Lastly, the Blu-U light treatment is best used for actinic keratosis (AK), which are pre-cancerous. After application of Levulan Kerastick to the AKs, exposure to the Blu light causes a reaction to occur which destroys the AK cells.
Keynote Forum
University Medical Center Schleswig-Holstein
Germany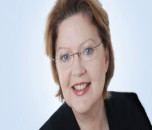 Biography:
Regina Folster-Holst has completed her PhD in 1984 from Christian Albrechts University, Germany. After a Medical Assistant time in a children's clinic for cystic fibrosis and allergy at Amrum, Germany in November 1985 she began her Specialist training for Dermatologists at the Department of Dermatology, Kiel, Germany. In 1992, she was recognized as a Specialist in Dermatology and Allergology. Since 1992 she works as a Senior Physician at the University Medical Center Schleswig-Holstein, Department of Dermatology in Kiel, Germany. Her clinical activity and research priority is primarily in the area of atopic dermatitis, pediatric dermatology and Parasitosis. She has published more than 160 papers in reputed journals. Since May 2016 she is the President of the European Society for Pediatric Dermatology (ESPD).
Abstract:
Eczematous lesions in childhood are very common and mainly related to atopic dermatitis (atopic eczema). However there are many differential diagnoses including other eczematous disorders than atopic dermatitis (AD) as contact dermatitis and seborrheic dermatitis, ichthyoses like ichthyosis vulgaris, parasitoses as scabies, and rare diseases due to immunodeficiency/immune defects including Netherton syndrome and Omenn syndrome, and nutritional deficiency (for example zinc, biotin). Interestingly, there are many different phenotypes of AD, not just age and race-dependent. In this context, the intrinsic and extrinsic form, as well as the classical flexural form and the nummular form have to be mentioned. In many cases the AD can be controlled by avoiding trigger factors and using topical treatment including emollients and anti-inflammatory drugs. However, a small subgroup of patients requires systemic drugs because of recalcitrant disease.
Keynote Forum
Derme&Co
Canada
Biography:
Manon Pilon is a Medical Spa consultant, international speaker, researcher, medical aesthetician, R&D Director for Nelly De Vuyst and Derme&co and is the author of the book entitled: "Anti-Aging the Cure: Based on your Body Type". She has conducted seminars throughout the world, educating medical specialists, estheticians, dermatologists, nurses, as well as plastic surgeons and several other medical professionals. She has served as a famous radio and television host in health, predictive and medicine. She is an award winner in several categories of Business organizations namely "Woman of the Year" twice in Quebec by the Quebec Business woman association. She has acquired the Canadian Business woman award from the largest francophone business woman's network in 2014.
Abstract:
Overview of acne and how you can intervene and prevent this skin disorder. Learn a different approach to treating acne. Learn the proper terminology to use with your clients and all the different treatment options that can be implemented in a medical spa setting. Provide your clients with optimum results. Lifestyle and prevention methods will be discussed. LED, IPL, new Ionotherapy, supplements and all treatment options will also be covered in this presentation.
Session Introduction
Saint Joseph University
Lebanon

Biography:
Alexandre Malek is a Medical Doctor graduated in 2012, then he did Internal Medicine and now he is doing his last year of Infectious Disease Speciality. He did his study at Saint Joseph University, Faculty of Médicine, Beirut, Lebanon. Currently he is doing one year of Infectious Disease in Paris, France.
Abstract:
An 80 year-old Caucasian man was admitted to the hospital for prolonged fever, weight loss, and general status alteration. He noted a pruritic skin lesion. As past medical history, he had been treated for Hodgkin lymphoma in 1994 and Non Hodgkin lymphoma in 2004. One year ago, he developed Myelodysplastic Syndrome. Thoraco-abdominopelvic CT scan, gastroscopy and colonoscopy were normal. PPD skin test was negative and pancultures were sterile. The physical examination was normal except the presence of multiple, annular, rapidly growing erythematous plaques over the right thigh (Figure 1, 2). Bone marrow aspirate and biopsy revealed acute myeloblastic leukemia (AML). Diagnosis of Erythema Gyratum Repens (EGR) was made on clinical ground and it was secondary to AML. EGR in 80 % of cases is related to underlying malignancies most notably lung cancer. However, EGR in 20 % is associated with nonneoplastic diseases such as pulmonary tuberculosis, autoimmune or connective tissue conditions.
Diagnostic Techniques in Dermatology

Biography:
Shilpi Dhawan has vast experience in conduct of clinical research in various therapeutic areas .She completed her M.D in Pharmacology and has passion in improving the health and wellbeing of the patients by bringing innovative ideas for increasing patient compliance , adherence to treatment and safety of the patients. She believes in bringing quality and affordable medicines to the patients by doing quality research . She truly believes in generating the quality data and hence trains the sites in protocol and GCP compliance .
Abstract:
Statement of the Problem: Topical retinoids such as Tretinoin are currently used as monotherapy and also in combination with clindamycin for treatment of acne. Although the effectiveness of topical tretinoin is well established, yet the associated skin irritation is a limiting factor in some subjects due to the availability of drug to skin in high concentration in a short period. Novel tretinoin formulation incorporating microsphere technology may improve treatment tolerability, encourage adherence, and contribute to better long-term therapeutic outcomes.
Purpose was to evaluate efficacy, safety and tolerability of novel formulation of Tretinoin (Microsphere) 0.04% and Clindamycin 1% combination gel (T+C) versus Tretinoin 0.025% (T) and Clindamycin 1% (C) in the treatment of Acne vulgaris.
Methodology & Theoretical Orientation: Eligible male and female subjects ≥ 12 years in age with clinical diagnosis of moderate to severe facial acne vulgaris and willing to provide informed consent were randomized in 2:2:1 ratio [Tretinoin (microsphere) 0.04% and Clindamycin 1% combination gel(T+C): Tretinoin 0.025%(T): Clindamycin 1%(C)] and instructed to apply a pea-sized amount of the products to the entire face once daily at bedtime for 12 weeks. Efficacy was evaluated by assessing the reduction in count and severity of acne lesions at each visit. Local tolerability assessments were done at all follow-up visits.
Findings: In our study, a statistically significant reduction in acne lesion count was observed with T+C compared to both T and C showing superior efficacy with combination. An early and a higher response rate in efficacy was observed in T+C arm compared to T and C arms. The combination was well tolerated in the study.
Conclusion & Significance: The combination therapy of Tretinoin with microsphere technology and Clindamycin improved patient satisfaction and adherence to treatment by providing superior efficacy and faster onset of action with better tolerability
Slemani Dermatology Center
Iraq

Biography:
Hemn Ahmed is an enthusiastic board certified Dermatologist. He searches for studying more degrees, which enables him to develop new skills, while strengthening those that he possesses. He started his vocation in Dermatology and Venereology and wants to get more experience and knowledge and enjoys being part of a successful and productive team. He has years of experience in research, evaluation, teaching and administration both in hospital and education institutions.
Abstract:
Statement of the Problem: Due to difficulties in obtaining skin scrapings from some patients and the lack of sensitivity of classical methods in diagnosis of scabies, dermatoscopy is commonly informative.
The Purpose of the Study: To evaluate the diagnostic accuracy of dermatoscopy for diagnosing scabies.
Methodology & Theoretical Orientation: A cross sectional study was carried out at Dermatology Center of Slemnai from 1st June to end of October 2015 on 202 patients with clinical suspicion of scabies. The patients had confirmed diagnosis by clinical diagnosis, dermatoscopy and skin scrapping.
Findings: Studying validity test of dermatoscopy in comparison to confirmed diagnosis revealed that the sensitivity of dermatoscopy was 91.5%, specificity 65%, and +ve predictive value 86%, -ve predictive value 76.5% and accuracy 83.6%. There was a significant association between positive dermatoscopy results and scabies patients with likely or very likely clinical diagnosis (p=<0.001).
Conclusion & Significance: Dermatoscopy is a good screening tool for scabies especially among high risk people.
Recommendations: Encouraging health directorates to start the use of dermatoscopy for screening of scabies, especially among refugees, displaced people and prisoners and the adoption of clinical diagnosis, skin scrapping and dermatoscopy as the diagnostic choice for scabies.