Day 1 :
Keynote Forum
Imperial College London, UK
Time : 09:30-10:10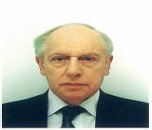 Biography:
Lionel Fry has studied Medicine at King's College Hospital Medical School. He has entered dermatology in 1963 after house jobs and a Medical Registrar's post at King's. He was trained first at St John's, then St Thomas' and finally The London Hospital. Whilst at London he was awarded two MRC grants: One to study psoriasis and the other to study dermatitis herpetiformis. In 1969 he was appointed as Consultant Dermatologist at St Mary's Hospital in London. In 1997, he became a Professor of Dermatology at Imperial College, London. He is continuing his work on the role of microorganisms in psoriasis with colleagues at The Karolinska Institute in Stockholm. His research interests have focused on dermatitis herpetiformis and psoriasis and he is currently investigating the microbiome of psoriasis.
Abstract:
Psoriasis is considered to be autoimmune. This is based on cross-reactive peptides, between streptococcal and keratin peptides. However studies have reported that these peptides react with CD8 T cells. But it is CD4 T cells which initiate psoriasis. Recently it has been reported that streptococcus is the commonest organism found in the skin of psoriasis. It is now proposed that a streptococcal peptidoglycan is the antigen which initiates and maintains psoriasis. This is supported by the polymorphism of the genes reported in psoriasis. The genes found in psoriasis are those concerned with innate immunity and those concerned with PGRP-3 and -4.rn
Keynote Forum
CEU-San Pablo University, Spain
Time : 10:10-10:50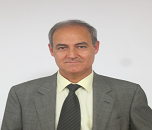 Biography:
Fernando Vidal-Vanaclocha is a full Professor and Chair of the PhD program in Translational Medicine and the Master degree in Regenerative Medicine and Cell Therapies, at the CEU-San Pablo University and HM-Hospitals School Medicine, Madrid. As a Medical Doctor with PhD training in Pathology, he has been involved in cancer metastasis research over more than 30 years. In 2010, he has founded the Institute for Applied Molecular Medicine (IMMA). He is also an Adjunct Professor of Molecular Medicine, George Washington University School of Medicine, Washington-DC and Editor of the Cancer Microenvironment Section, Journal Translational Medicine.rn
Abstract:
Cutaneous melanoma comprises multiple clinical forms and understanding the functional implications of specific genes associated with primary and metastatic lesions at different sites is crucial to identify new prognostic biomarkers and to select patient candidates for new target-oriented therapies and immune-based therapies. Previously, we reported that interleukin (IL)-1beta and IL-18 promote experimental melanoma metastasis via vascular endothelial growth factor (VEGF)-induced VLA-4 (α4β1) integrin. We also reported that IL-18 regulates human melanoma VLA-4 integrin activation through a hierarchized sequence of inflammatory factors. The cascade involves PGE2 production from melanoma cells induced by IL-18-dependent TNFα; next, PGE2-induces IL-1β via VEGF secretion, which in turn induces VLA-4 activation via COX-2-dependent H2O2. Interestingly, this sequence operated in IL-18R/VLA-4/VEGF-expressing melanomas, but not in those melanoma cells without this phenotype. Hence, we next determined signature genes from human IL-18-treated melanoma cell lines with and without IL-18R/VEGF/VLA-4 phenotype and verified their expression in primary and metastatic lesions from patients with melanoma. Signature genes associated to melanoma cell response to soluble VCAM-1 were also determined and their expression in primary and metastatic lesions from melanoma patients verified. Altogether, VCAM-1- and IL-18-dependent melanoma genes represent a panel of clinically-verified genes that may help to identify and treat patients with inflammation-dependent and independent melanomas; second, they may also help to predict prometastatic risk in patients with early stage inflammation-dependent melanoma; and third, they may be a source of new potential targets for the specific treatment of primary and metastatic cutaneous melanoma developed via inflammation-dependent mechanisms.
Keynote Forum
Advanced Dermatology Laser and Cosmetic Surgery, USA
Time : 11:05-11:45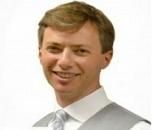 Biography:
Eyal Levit has completed his MD at the Albert Einstein College of Medicine in 1995. He has completed his Dermatology Residency at Columbia Presbyterian Medical Center. Following his Residency he has completed a one year MOHS Micrographic, Laser and Dermatologic Surgery Fellowship at the University of Pennsylvania, USA. He had an additional 2 years of Fellowship training in Cosmetic and Laser Surgery at Columbia University. Until recently he was the Director of Cosmetic and Dermatologic Surgery at St. Luke's Hospital Columbia University, a post he held for 14 years. He currently runs an Advanced Dermatology Laser and Cosmetic Surgery, a thriving dermatology practice in New York City. He has published over 20 papers and is a recipient of multiple awards.
Abstract:
One of the most revolutionary inventions in the field of dermatology was Accutane. Unfortunately, the risk of side effects has made this very versatile treatment a rarely used modality fraught with many hurdles, especially in the United States. A 10 year retrospective case study of 201 cases will demonstrate the benefits of a novel approach to the treatment of acne utilizing weight base low dose Accutane to help improve cure rates while reducing the risks of side effects. The effect and combination of oral antibiotics, alcohol and certain fruit juices will be reviewed. The safe use of concomitant laser resurfacing among other lasers will be demonstrated when used with this low dose Accutane treatment. Various case studies will be presented to reveal the safety and efficacy of this new treatment.